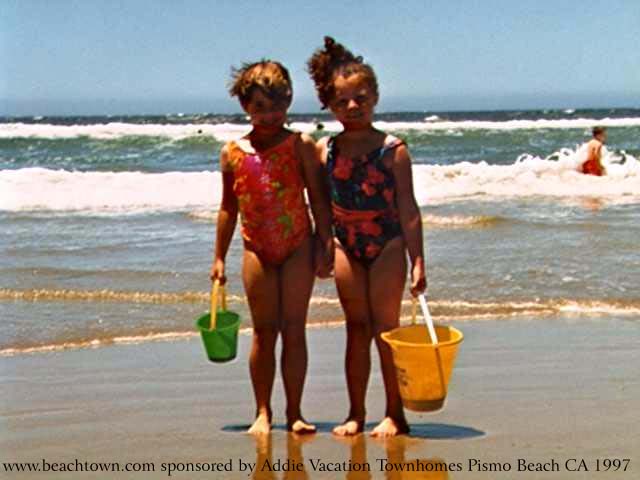 Gina Brown and Jessica Rogers of Santa Maria

Gina Brown says a special 'Hello' to her kindergarten teacher in Santa Maria, Mrs. McInerny. (Sorry if we misspelled that!) Gina knows you would be proud of the fun she was having at the beach!
Jessica Rogers, a 1st grader from Santa Maria, was glad to be with Gina having a good time playing in the surf.
Addie Vacation Townhomes, Pismo Beach, CA .. (800) 549-2322

Back to CyberCards
Back to Home Page