Ranch and Hotel of John Michael Price
Rancho Pismo, CA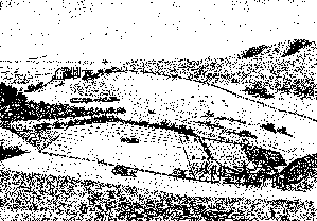 Sketched in c. 1882 by unknown artist
Hotel overlooking coast. Price Canyon ranch site.
---
These next two images are enlargements of portions of the above historical sketch. It may take a few minutes to load these one-of-a-kind images.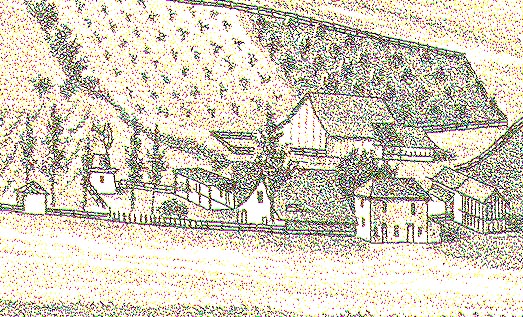 Rancho Pismo.
2-Story is school building. Ranch House has adobe walls.

---

El Pismo Hotel
Hotel overlooking steamship on San Luis Bay
---
An artist's sketch in 1882 shows the Rancho Pismo home of John Michael Price. Rancho Pismo was about 7,000 acres. The ranch home was in Price Canyon as shown in the sketch. Some walls of this first adobe home in Pismo Beach still stand and are part of a restoration and historical park project.
See The Historical Park
John Michael Price, an Englishman under Mexican rule, changed his name to Juan Miguel Price. He married Senorita Andrea Carlon in 1844. They raised thirteen children. Under Mexican rule Juan Price was Alcalde.
Under American rule, John Michael Price was a Judge and County Supervisor. The Price family and Rancho Pismo were known for their hospitality.
The Pismo Hotel, built by Price, shown in the upper left corner of the illustration above, overlooking San Luis Bay, was moved closer to the beach and expanded. It was moved to Main Street near the beach.
---
---