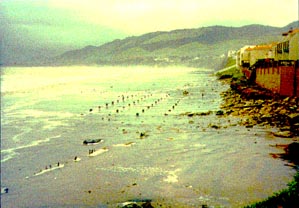 Century-old Pilings at Pismo Beach, California
1983 El Nino exposed stubs of old pilings on beach.
---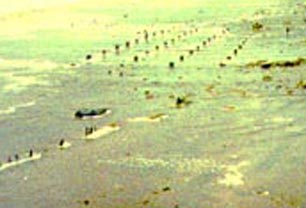 A close look reveals multiple configurations.
---
In 1881, a wharf was built north of present day Main Street in Pismo Beach. The 1983 El Nino lowered the level of the sandy beach to expose these historic old pilings. These pilings are beneath the sand in front of Pismo Shores Condos, north of Main Street. The old wharf and other beachfront buildings were in this vicinity. This is one block north of the present location of the Pismo Beach Pier.