Pismo Beach California 1880s

Pier in photo is the Pismo Beach Wharf.
It was located a block north of Main Street. (See map below.)
Present day pier is over one block south of Main Street.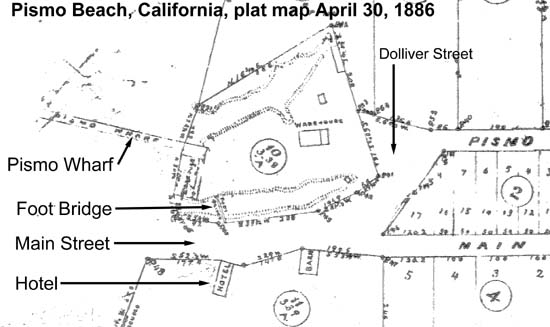 1886 Pismo Beach township had three streets:
Price Street, Main Street, and Pismo Street.
Note the gully along Main Street and the foot bridge.
The Moose Lodge on Main Street in present day Pismo Beach
occupies the old hotel site and is said to still have
one original wall and the original fireplace of the hotel.
Back